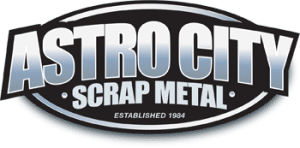 Astro City Scrap Metal
4530 North Shepherd
Houston, TX 77018
713-697-2999
Hours of Operation:
Tuesday
8:00 AM – 5:00 PM
Wednesday
8:00 AM – 5:00 PM
Thursday
8:00 AM – 5:00 PM
Saturday
8:00 AM – 2:00 PM
Astro City Scrap Metal will guarantee the highest prices; in fact, we'll beat out any competitor when you come to us. Our fast, friendly, and professional staff will help you unload all of your scrap metal. Astro City Scrap is one of the largest scrap metal yards in Houston, Texas. As such, we can pay you top dollar in cash for all your extra scrap metal!
Transparency is key, so our staff will weigh your haul properly on a scale in open view. We will then grade and sort the different metals. Our staff members are aided with the latest state-of-the-art scanner technology. So you can rest assured that you are getting the best possible price for your scrap metal.
Give us a call today to find out what we can and cannot accept. We value the repeat business and referrals from our customer base. Without our customers, we wouldn't have grown to one of the largest scrap metal yards in the Houston area. So we strive to make it a pleasant experience for each and every client that brings us scrap metal!
Individual Or Corporation
We are not just for individual people looking to get cash for their scrap metal. We can handle scrap metal from corporations too! In fact, we offer free wire stripping for electrical companies, so you can wait while we remove the insulation.
So no matter if you are a single person or a big corporation, we can all take part in recycling scrap metal! You won't find another scrap metal yard that can beat our prices. Give us a call today to learn more.
Contact Us Today
Astro City Scrap Metal is located at 4530 North Shepherd Houston, Texas. We will GUARANTEE top dollar in CASH for all the scrap metal you bring in. Talk to our friendly staff and call today at 713-697-2999! If you're buying or selling scrap metal, contact us first!