Searching for a place that will give you Houston TX cash for metal near me? Check out the Astro City Scrap Metal yard in the Greater Houston area! We have been your go-to scrap metal yard for nearly forty years now and, in that time, have been paying top dollar for your scrap. We are constantly growing and will always have enough room when you head on down with your latest scrap haul!
You can rest easy knowing that our team will provide you with a capital payout in cash for all your accepted scrap metal. If you want to shop around to find the best prices, that's fair. However, keep in mind that the metal market is volatile, and thus, the prices are constantly changing every day. This is heavily based on the demand, the time it takes to mine them, and the overall value of the metal as a whole.
So you can shop around for a scrap yard that pays well, but we guarantee the highest payout in cash every time! Our guarantee is so solid that we will match or beat our competitor's prices. So you know that when you come to Astro City, you really are getting the best possible deal for your scrap.
You can call us with any questions you might have about our business and the service we provide. We are passionate people that love what we do. Recycling is a key part of protecting the planet's natural resources, so why not get paid at the same time! Check out the Astro City scrapyard in the Houston area today for all your scrap haul needs.
Houston TX Cash For Metal Near Me
Our talented staff will be there for you when you show up at our scrap yard to help you out. Our team prides itself on always providing quality and friendly service. We will always welcome you back time and time again with the best customer service and metal prices!
After we unload your scrap haul, we will better assess the scrap you bring in with state-of-the-art technology. This means using our X-Ray Fluorescence scanners to help us analyze the elemental components of the scrap. All of this will help our team determine the appropriate value of your scrap before we move it to the scales.
Once we get the haul weighted and have a grade evaluated for the quality of your scrap, we can give you an accurate price. Our team will also be transparent in this process, even weighing the scrap in front of you. This way, you will know that you are getting the best possible and true price of your scrap!
You'll be paid cash on the spot for your haul! If you want to, you can always bring your haul in and have it tested for free by our team. You'll be able to make a better decision about selling or not when you have a better understanding of what you have.
What Are We Looking For?
There are many different types of metals out there. And we would love to be able to help in the recycling process of different things. However, our scrap yard is only equipped to handle certain types of scrap. More specifically, we only accept non-ferrous scrap metal!
There are different reasons as to why we only accept non-ferrous scrap metal. Non-ferrous metals are more valuable than ferrous metals because of how rare they are comparatively. Non-ferrous scrap is also easier to recycle due to its more durable and malleable state.
These types of non-ferrous metals are also resistant to corrosion, making them last longer. This is in part to the low amounts of iron they hold and their non-magnetic nature. Still, if you want to find a Houston TX cash for metal near me scrap yard, then it helps to know just what kind of scrap you can bring us.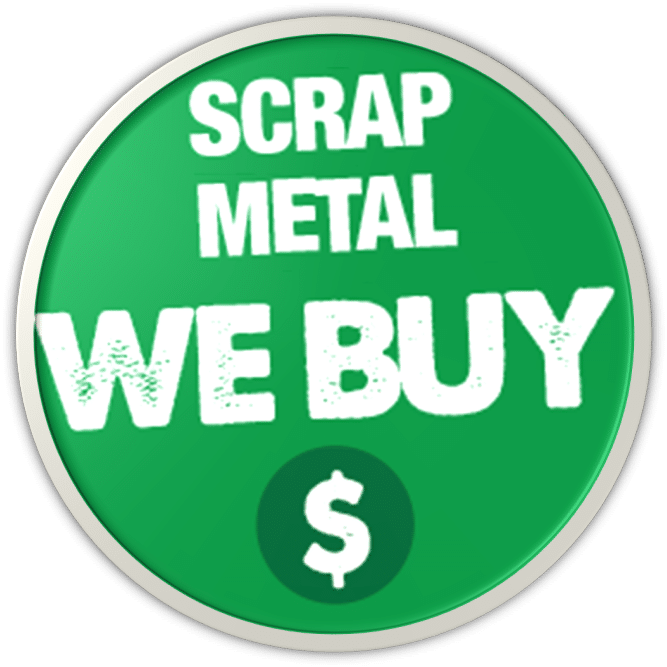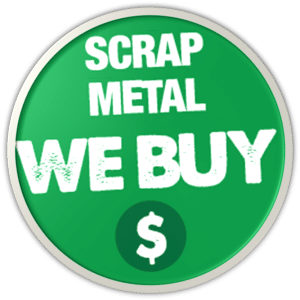 Give us a call today if you have any questions about what we accept.
We Can Accept:
Alloys

Copper

Containers

Aluminum

Carbide Inserts

Insulated Wires
Check out our website for more details about the metals we can accept. We are happy to pay you for the appropriate type of scrap we take. In doing so, we help the Houston scrap metal recycling wheel turn and do our part!
Some Things We Can Not Take.
Ferrous metals are typically difficult to work with, even though they too can be recycled. Due to their commonality, they are not in a demand that would make them expensive. On top of that, they break down quite easily, degrading to a point beyond salvage sometimes.
Our scrap yard is not set up to handle ferrous metals. So we ask that you check your haul before you stop by. To make it simple, we have a compiled list of things that we do not accept at Astro City Scrap Metal.
Cans

Glass

Batteries

Beer Kegs

Computers

Metal Powders

Closed Containers

Radioactive Materials

Loaded Bullets and Shells

Print Rollers with Selenium

Air Conditioners with Freon

Materials Containing Mercury

Materials Containing Asbestos

Flammable or Combustible Materials
While not everything listed here would automatically fall into a ferrous metals category, we can't accept it just the same. Items like batteries, computers, and radioactive materials have proper disposal channels. Materials that could be potentially dangerous, like combustible materials, are a hazard to our team and, as such, can not be accepted.
When you are looking to recycle, you should take the proper steps. If you bring your haul in and there are a few ferrous metals or non-acceptable items in the mix, we will pull them out. Even though our yard only deals in non-ferrous metals, you are guaranteed to get the best, highest payout possible. So don't get discouraged when you pull ferrous metals out of your haul; you'll still get a great deal!
Contact Our Team Today
Give us a call before you stop by if you have any questions about our pricing or scrapping services. Our location is in the Houston area, and we can't wait to see you. Find the place to get Houston TX cash for metal near me at Astro City Scrap Metal today!
Houston Fun Facts:
The population is over 2.31 million in Houston and still growing!
Houston is a melting pot of cultures and over 140 languages spoken.
You could eat out in Houston every day for 20 years and never go to the same place twice!
For more info check out the official website.